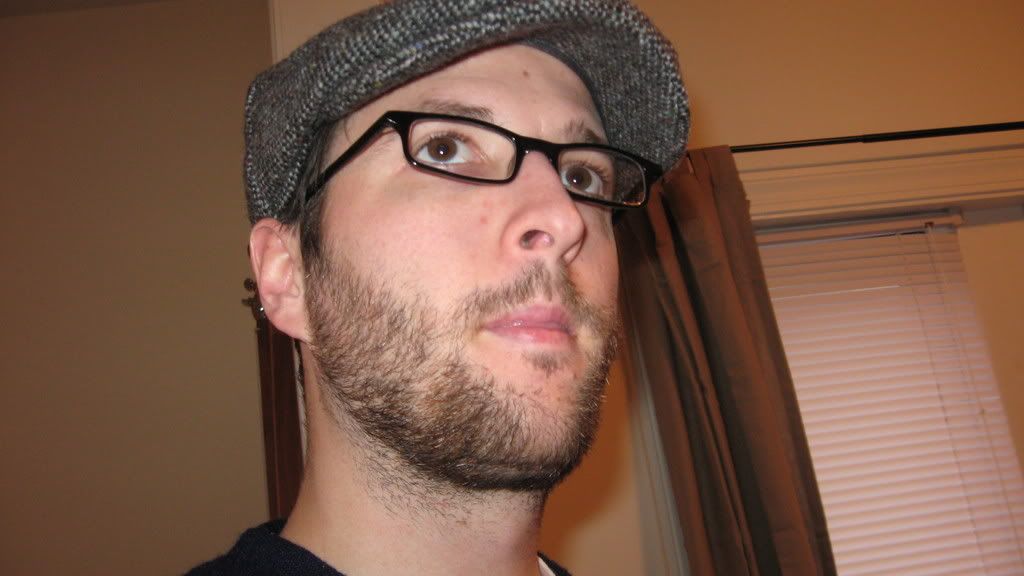 Portrait of an ISFJ - Introverted Sensing Feeling Judging(Introverted Sensing with Extraverted Feeling)"The Nurturer"AKA: D., Mr. Pessimistic
As an ISFJ, your primary mode of living is focused internally, where you take things in via your five senses in a literal, concrete fashion. Your secondary mode is external, where you deal with things according to how you feel about them, or how they fit into your personal value system.
ISFJs live in a world that is concrete and kind. They are truly warm and kind-hearted, and want to believe the best of people. They value harmony and cooperation, and are likely to be very sensitive to other people's feelings. People value the ISFJ for their consideration and awareness, and their ability to bring out the best in others by their firm desire to believe the best.
ISFJs have a rich inner world that is not usually obvious to observers. They constantly take in information about people and situations that is personally important to them, and store it away. This tremendous store of information is usually startlingly accurate, because the ISFJ has an exceptional memory about things that are important to their value systems. It would not be uncommon for the ISFJ to remember a particular facial expression or conversation in precise detail years after the event occured, if the situation made an impression on the ISFJ.
ISFJs have a very clear idea of the way things should be, which they strive to attain. They value security and kindness, and respect traditions and laws. They tend to believe that existing systems are there because they work. Therefore, they're not likely to buy into doing things in a new way, unless they're shown in a concrete way why its better than the established method.
ISFJs learn best by doing, rather than by reading about something in a book, or applying theory. For this reason, they are not likely to be found in fields which require a lot of conceptual analysis or theory. They value practical application. Traditional methods of higher education, which require a lot of theorizing and abstraction, are likely to be a chore for the ISFJ. The ISFJ learns a task best by being shown its practical application. Once the task is learned, and its practical importance is understood, the ISFJ will faithfully and tirelessly carry through the task to completion. The ISFJ is extremely dependable.
The ISFJ has an extremely well-developed sense of space, function, and aesthetic appeal. For that reason, they're likely to have beautifully furnished, functional homes. They make extremely good interior decorators. This special ability, combined with their sensitivity to other's feelings and desires, makes them very likely to be great gift-givers - finding the right gift which will be truly appreciated by the recipient.
More so than other types, ISFJs are extremely aware of their own internal feelings, as well as other people's feelings. They do not usually express their own feelings, keeping things inside. If they are negative feelings, they may build up inside the ISFJ until they turn into firm judgments against individuals which are difficult to unseed, once set. Many ISFJs learn to express themselves, and find outlets for their powerful emotions.
Just as the ISFJ is not likely to express their feelings, they are also not likely to let on that they know how others are feeling. However, they will speak up when they feel another individual really needs help, and in such cases they can truly help others become aware of their feelings.
The ISFJ feels a strong sense of responsibility and duty. They take their responsibilities very seriously, and can be counted on to follow through. For this reason, people naturally tend to rely on them. The ISFJ has a difficult time saying "no" when asked to do something, and may become over-burdened. In such cases, the ISFJ does not usually express their difficulties to others, because they intensely dislike conflict, and because they tend to place other people's needs over their own. The ISFJ needs to learn to identify, value, and express their own needs, if they wish to avoid becoming over-worked and taken for granted.
ISFJs need positive feedback from others. In the absence of positive feedback, or in the face of criticism, the ISFJ gets discouraged, and may even become depressed. When down on themselves or under great stress, the ISFJ begins to imagine all of the things that might go critically wrong in their life. They have strong feelings of inadequacy, and become convinced that "everything is all wrong", or "I can't do anything right".
The ISFJ is warm, generous, and dependable. They have many special gifts to offer, in their sensitivity to others, and their strong ability to keep things running smoothly. They need to remember to not be overly critical of themselves, and to give themselves some of the warmth and love which they freely dispense to others.
Portrait of an ENTP - Extraverted iNtuitive Thinking Perceiving(Extraverted Intuition with Introverted Thinking)

"The Visionary"
AKA: A., The Gelfling

As an ENTP, your primary mode of living is focused externally, where you take things in primarily via your intuition. Your secondary mode is internal, where you deal with things rationally and logically.

With Extraverted Intuition dominating their personality, the ENTP's primary interest in life is understanding the world that they live in. They are constantly absorbing ideas and images about the situations they are presented in their lives. Using their intuition to process this information, they are usually extremely quick and accurate in their ability to size up a situation. With the exception of their ENFP cousin, the ENTP has a deeper understanding of their environment than any of the other types.

This ability to intuitively understand people and situations puts the ENTP at a distinct advantage in their lives. They generally understand things quickly and with great depth. Accordingly, they are quite flexible and adapt well to a wide range of tasks. They are good at most anything that interests them. As they grow and further develop their intuitive abilities and insights, they become very aware of possibilities, and this makes them quite resourceful when solving problems.

ENTPs are idea people. Their perceptive abilities cause them to see possibilities everywhere. They get excited and enthusiastic about their ideas, and are able to spread their enthusiasm to others. In this way, they get the support that they need to fulfill their visions.
ENTPs are less interested in developing plans of actions or making decisions than they are in generating possibilities and ideas. Following through on the implementation of an idea is usually a chore to the ENTP. For some ENTPs, this results in the habit of never finishing what they start. The ENTP who has not developed their Thinking process will have problems with jumping enthusiastically from idea to idea, without following through on their plans. The ENTP needs to take care to think through their ideas fully in order to take advantage of them.

The ENTP's auxiliary process of Introverted Thinking drives their decision making process. Although the ENTP is more interested in absorbing information than in making decisions, they are quite rational and logical in reaching conclusions. When they apply Thinking to their Intuitive perceptions, the outcome can be very powerful indeed. A well-developed ENTP is extremely visionary, inventive, and enterprising.

ENTPs are fluent conversationalists, mentally quick, and enjoy verbal sparring with others. They love to debate issues, and may even switch sides sometimes just for the love of the debate. When they express their underlying principles, however, they may feel awkward and speak abruptly and intensely.

The ENTP personality type is sometimes referred to the "Lawyer" type. The ENTP "lawyer" quickly and accurately understands a situation, and objectively and logically acts upon the situation. Their Thinking side makes their actions and decisions based on an objective list of rules or laws. If the ENTP was defending someone who had actually committed a crime, they are likely to take advantage of quirks in the law that will get their client off the hook. If they were to actually win the case, they would see their actions as completely fair and proper to the situation, because their actions were lawful. The guilt or innocence of their client would not be as relevant.
If this type of reasoning goes uncompletely unchecked by the ENTP, it could result in a character that is perceived by others as unethical or even dishonest. The ENTP, who does not naturally consider the more personal or human element in decision making, should take care to notice the subjective, personal side of situations. This is a potential problem are for ENTPs. Although their logical abilities lend strength and purpose to the ENTP, they may also isolate them from their feelings and from other people.

The least developed area for the ENTP is the Sensing-Feeling arena. If the Sensing areas are neglected, the ENTP may tend to not take care of details in their life. If the Feeling part of themself is neglected, the ENTP may not value other people's input enough, or may become overly harsh and aggressive.

Under stress, the ENTP may lose their ability to generate possibilities, and become obsessed with minor details. These details may seem to be extremely important to the ENTP, but in reality are usually not important to the big picture.

In general, ENTPs are upbeat visionaries. They highly value knowledge, and spend much of their lives seeking a higher understanding. They live in the world of possibilities, and become excited about concepts, challenges and difficulties. When presented with a problem, they're good at improvising and quickly come up with a creative solution. Creative, clever, curious, and theoretical, ENTPs have a broad range of possibilities in their lives.
A.